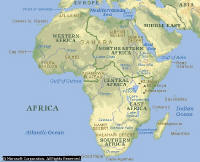 Dear friends,
I write to you from Luther Seminary's library in Minneapolis. One of our few down days. Willie is presently learning more about dairy work in Texas. So far it's been a fun trip and we've enjoyed seeing everyone.
I've attached the most recent issue of "The Djembe", our Senegal newsletter. A good taste of what's going on in Senegal and Ben's article really sums
up "accompaniment".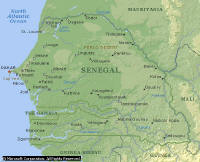 For those of you still expecting us, we look forward to seeing you. The itinerary didn't change very much, with one additional visit and a couple cancellations, so the estimate for our expenses stays the same at $60. We can be reached at 406-461-6431 or by e-mail. We don't get to check messages every day, so please be patient. If you want a copy of our schedule, drop us a note.
Enjoy the rest of the summer!
Peace, Anne
Willie & Anne Langdji
B.P. 32, Linguere SENEGAL
Telephone: (221) 968 1147
langdji@sentoo.sn